Cara '10 x 20' Fundraising Appeal
All around the world, academics and their families face persecution, imprisonment, violence or even death. Cara has brought hundreds to safety. But many more are still in danger. They need help, urgently, to get away.
Desperate appeals for Cara's help arrive every day. The Taliban's seizure of power in Afghanistan and Russia's invasion of Ukraine have hugely increased the load on our already busy Fellowship Programme team.
Cara was founded 1933, by many of the leading UK-based academics and scientists of the day. We still rely heavily on the support of UK universities and research institutions, but also on the engagement of hundreds of individuals who work in those institutions. Some work actively to help our Fellows when they reach their new UK home, or give their time generously to work in our Syria Programme. Others already make regular donations.
We are very grateful for their support. But we need more funds. And so we ask for your support for our '10x20' appeal.
The premise is simple. Some 400,000 people work in Higher Education in the UK, and more in the UK's learned societies. If 10% of them were able to give a regular donation of just £20 to Cara every year – £5 per quarter – our finances would be transformed. With more money, we could take on the extra staff we needed to deal quickly with the many new enquiries we receive.
£30,000 pa, for example, could cover all the costs of an extra team member, able to manage 25 cases – save 25 families – at a time. And with more funds, we could make more awards. Hundreds more could be saved.
We knew, when we launched the scheme in 2017, that our 10% goal was ambitious. But hundreds have now signed up, from dozens of universities, societies and institutions. Many of them have felt able to commit to more than £20 pa. It's making a real difference. We have been able to take on more people. We are already bringing many more academics and their families to safety. But tragic world events mean that what we are doing now still isn't enough.
So, if you can, please give us your support too, using the special 'Donate' button on this page to make a regular donation. And please tell your friends and colleagues about our appeal, and encourage them to donate too.
If you would like to get in touch with us to find out more about what we are doing, please e-mail our Executive Director, Stephen Wordsworth.
Whatever you can give will make a real difference. But don't just take our word for it. Click here to watch our video about the work of our Fellowship Programme, including three Fellows talking in their own words about their own personal crises and what Cara's help has meant for them.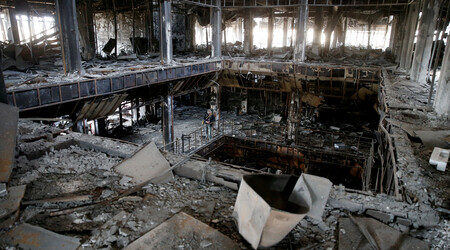 "Many doctors fled Mosul but those of us who remained were forced to work in very bad conditions. The city was out of control and Dae'sh executed anyone who spoke against them. A lot of people were killed for nothing … It's not an exaggeration to say that Cara have saved the lives of my family and me, saved our future and even our dreams."
Cara Fellow from Iraq