Desperate appeals for Cara's help arrive every day. The Taliban's seizure of power in Afghanistan and Russia's invasion of Ukraine have hugely increased the load on our already busy Fellowship Programme team.
Cara was founded 1933, by many of the leading UK-based academics and scientists of the day. We still rely heavily on the support of UK universities and research institutions, but also on the engagement of hundreds of individuals who work in those institutions. Some work actively to help our Fellows when they reach their new UK home, or give their time generously to work in our Syria Programme. Others already make regular donations.
We are very grateful for their support, and also for the support of those outside the academic world. But the need has surged. 160 applications to Cara in 2020-21 became 1,105 in 2021-22; in the course of the last year the number of 'Active Fellows' - those actually here and in placements - has gone from just over 100 to over 170, and the figure is still rising. So, if you can, please donate to help us to help even more academics at risk, by clicking on the 'Donate' button above.
Whatever you can give will make a real difference. But don't just take our word for it. Click here to watch our 2023 video about the work of our Fellowship Programme, including Fellows from Afghanistan, Ukraine and Syria talking in their own words about what Cara's help has meant for them.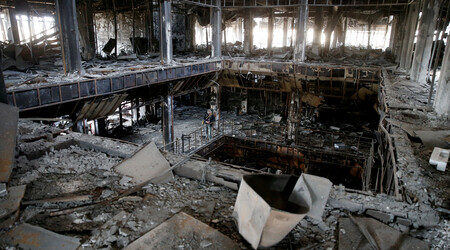 "Many doctors fled Mosul but those of us who remained were forced to work in very bad conditions. The city was out of control and Dae'sh executed anyone who spoke against them. A lot of people were killed for nothing … It's not an exaggeration to say that Cara have saved the lives of my family and me, saved our future and even our dreams."
Cara Fellow from Iraq