Further Support for Cara Fellows
Cara helps academics who are unable to return to their own countries in the short term, due to the continuing risk, to identify further options for work or study in the UK or elsewhere. Cara's aim is to help them to regain their former professional status in academia or in an allied profession, wherever they are, and to make a positive contribution.
Cara's work is focused primarily on helping academics at risk to find temporary refuge, a place where they can work and learn until they can return home, when conditions allow. But Cara realises that some academics may find that they cannot return to their own countries for some time, because of the continuing risk, and that they will need support to identify longer-term opportunities in the UK or elsewhere.
For this reason, Cara staff stay in close contact with Cara Fellows throughout their initial Fellowship period, and have had significant success in helping well-qualified and motivated Fellows to find employment opportunities in universities and elsewhere.
In other cases, Cara has been able to help Fellows to identify further opportunities at universities outside the UK. In 2017 Cara signed a Memorandum of Understanding with the Association of Commonwealth Universities, to make it possible for Cara to offer its Fellows a wider range of options for study or work at leading universities around the world.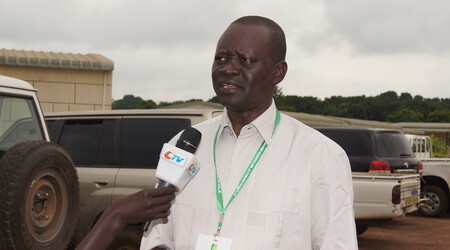 "Cara's support restored my self-confidence which I was losing having stayed in the UK without a good job. Studying in the UK gave me the opportunity to access many resources and broaden my understanding."
Alier, Head of Technical Affairs, South Sudan National Petroleum & Gas Commission
Alier's Story
Alier was first arrested in 1992, accused of supporting the Sudan People's Liberation Army, a multi-ethnic resistance group based in the south. He was released, but then faced with conscription into the Sudanese state's army. He fled to the UK. He was supported by Cara to do an MSc in Water Management. Following the 2005 Peace Agreement he returned home and worked for a UK charity as a Water and Sanitation Engineer. After South Sudan's independence, he took over a senior position in the Directorate of Water Resources Management, before beginning a new role as the Head of Technical Affairs, South Sudan National Petroleum and Gas Commission in January 2015.