UK Universities and Research Network
The Network aims to facilitate cooperation and collaboration between UK higher education and research institutions in support of persecuted and at-risk academics, and in the defence and promotion of academic and university freedoms worldwide. 135 UK universities and research institutes are currently working with us to support these aims.
To ensure institutional ownership, Network membership is established through the senior management of the university or research institute, with the endorsement of the Vice-Chancellor/Director. Universities or research institutes wishing to join the Network should contact Stephen Wordsworth, Cara's Executive Director, for more details.
Membership does not involve any specific binding commitment, but we assume that institutions join because they want to support our work. We hope that most will be able to consider hosting a persecuted or at-risk academic, with a fee waiver and usually with other financial and in-kind support. The final decision on hosting in each specific case rests with the institution. When a institution joins the Network, they will also be asked to provide the name and contact details of one or more senior staff members to act as Cara's first point of contact for all enquiries, and to be responsible for the dissemination of Network material within the institution. Many of our partners also contribute a voluntary annual subscription to help to cover our running costs, though this is not a condition of Network membership.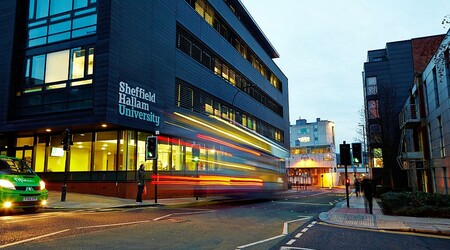 "To know that I have played a small part, not only in the career of a wonderful academic colleague, but in the safety and security of a young family is wonderful; but to understand the dedication, perseverance and effort of the Cara team behind the scenes is inspirational. We all exist with the idea of a strong global 'academic community'; Cara gives meaning to that idea."
Dr J. Bridge, Senior Lecturer in Physical Geography, Department of the Natural and Built Environment, Sheffield Hallam University (formerly Lecturer in Environmental Engineering, University of Liverpool)
Current members and their designated 'contact point' representatives:
University of Aberdeen, Ms Emma Forster (Deputy Director of External Relations and Head of UK Student Recruitment & Admissions), Ms Sharon Cassidy (Acting Head of International Advice & Compliance)
Abertay University, Ms Carolyn Boland (HR and OD Partner)
Aberystwyth University, Ms Jean Ann Jones (Head of the Vice-Chancellor's Office)
Anglia Ruskin University, Ms Rachel Edwards (Executive Assistant to the Vice-Chancellor)
University of the Arts London (UAL), Mr Rob Kramer (University Secretary)
Aston University, Professor Phil Mizen (Head of Sociology and Policy)
Bangor University, Mrs Gwenan Hine (Deputy Secretary, Head of Governance Services)
University of Bath, Professor Timo Kivimäki (Professor of International Relations)
Bath Spa University, (Vacant)
University of Bedfordshire, Mr Adrian Dutch (Pro Vice Chancellor, International)
Birkbeck College London, Dr Jasmine Gideon (Senior Lecturer in Development Studies)
University of Birmingham, Professor Paul Jackson (Director of Research for the College of Social Sciences)
Birmingham City University, Professor Peter Francis (Deputy Vice-Chancellor, Academic)
Bournemouth University, Mr Jim Andrews (Chief Operating Officer)
University of Bradford, Professor Zahir Irani (Deputy Vice-Chancellor, Academic, Innovation and Quality)
University of Brighton, Ms Helen Tatch (Equality and Diversity Advisor)
University of Bristol, Ms Lucinda Parr (Registrar and University Secretary)
British Institute of International and Comparative Law, Professor Spyros Maniatis (Institute Director)
Brunel University London, Professor Trevor Hoey (Vice-Provost, International and Academic Partnerships)
University of Buckingham, Professor Geoffrey Alderman (Sub-Dean of Humanities and Prof of Politics & Contemporary History)
Buckinghamshire New University, Professor Paul Morgan (Pro Vice-Chancellor, Student Experience)
University of Cambridge, Professor Kamal Munir (Pro-Vice-Chancellor, University Community & Engagement)
Canterbury Christ Church University, Ms Angela Osborne (Head of the Vice-Chancellor's Office)
Cardiff University/Prifysgol Caerdydd, Professor Damian Walford Davies (Deputy Vice-Chancellor)
Cardiff Metropolitan University, Ms Christine Fraser (University Secretary and Clerk to the Board of Governors)
University of Central Lancashire, Ms Carolyn Johnson (Executive Officer to the Vice Chancellor)
University of Chester, Dr Helen Galbraith (Pro Vice-Chancellor, Student Experience)
University of Chichester, Reverend Dr Alison Green (Chaplain)
City & Guilds of London Art School, (Vacant)
City University London, Dr James Rodgers (Programme director, BA Journalism, Politics and History)
Courtauld Institute of Art, Professor Deborah Swallow (Director)
Coventry University, Ms Joanne Dobson (Associate Pro-Vice-Chancellor, Strategic Relationships)
Cranfield University, Professor Karen Holford (Chief Executive and Vice Chancellor)
University of Cumbria, (Vacant)
De Montfort University, Ms Fi Donovan (Head of Public Engagement)
University of Derby, Dr Maria Photiou (Research Development Fellow)
University of Dundee, Professor Kim Dale (Assistant Vice Principal International)
Durham University, Ms Jemima Lloyd (Assistant Director, International Partnerships and Global Opportunities)
University of East Anglia, Mr Peter Courridge (Student Finance and Planning Manager)
University of East London, Professor Julia Davidson (Pro Vice-Chancellor)
University of Edinburgh, Ms Sarah Hoey (Deputy Head, Global Community); Professor James Smith (Vice Principal International); Mr Alan Mackay (Deputy Vice Principal International)
Edinburgh Napier University, Ms Naomi Graham (Vice Principal, International)
University of Essex, Ms Sara Limerick (Assistant Director of People and Culture)
University of Exeter, Mr Andrew Johnson (Assistant Director, Policy and Reward)
University of Glasgow, Ms Rachel Sandison (Vice Principal, External Relations); Professor Alison Phipps (Professor of Languages and Intercultural Studies); Dr Benjamin Thomas White (Lecturer in History)
Glasgow Caledonian University, Professor Alastair Robertson (Pro Vice-Chancellor, Learning & Teaching)
Glasgow School of Art, Mr Scott Parsons (Director of Strategy and Marketing)
University of Gloucestershire, Dr Matthew Andrews (Pro Vice-Chancellor Governance and Student Affairs)
Goldsmiths, University of London, Mrs Jilly Court (Chief Operating Officer)
Goodenough College, Dr Alan McCormack (Dean)
University of Greenwich, (Vacant)
Harper-Adams University, Mr Ian Rowley (Chief Global Impact Officer)
Heriot Watt University, Ms Ruth Moir (University Secretary)
University of Hertfordshire, Professor John Senior (Pro Vice-Chancellor, Research and Enterprise)
University of the Highlands and Islands, (Vacant)
University of Huddersfield, Professor Alistair Sambell (Pro Vice-Chancellor International )
University of Hull, Mr Robert Skelton Clark (Head, Global Strategy Office)
Imperial College, London, Ms Rosanna Gillespie (International Relations Officer)
University of Kent, Dr Anthony Manning (Dean for Internationalisation)
Keele University, Ms Victoria Macfarlane (Academic Registrar)
King's College London, Ms Sabrina Fernandez (Head of School Administration, School of Global Affairs)
Kingston University, Professor Peter Hallward (Professor of Modern European Philosophy)
University of Lancaster, Dr Rebecca Marsden (Online Learning Support Officer, Department of Educational Research); Professor Simon Guy (Pro-Vice-Chancellor, Global)
University of Leeds, Ms Lucy Omidiran (International Officer, HR Department)
Leeds Beckett University, Dr John Willott (Research Manager in the International Faculty)
Leeds Trinity University, Professor Karen Sayer (Professor of Social and Cultural History, Interim Institutional Research Lead)
University of Leicester, Dr Alex Goddard (Head of Doctoral College)
University of Lincoln, Professor Terence Karran (Professor of Higher Education Policy)
University of Liverpool, Ms Helen Carlin (International Development and Partnership Manager)
Liverpool Hope University, Professor Bill Chambers (Pro Vice Chancellor Emeritus, Student Support and Well-being, Dean's Office)
Liverpool John Moores University, Mr Nicholas Pitt (International Officer)

Liverpool School of Tropical Medicine, (Vacant)
University of London, Professor Jo Fox (Dean and Chief Executive of the School of Advanced Study)
London Business School, Dr Rosemary Vipond (Director, Research and Faculty Office)
London School of Hygiene & Tropical Medicine, Professor Liam Smeeth (Director)
London Metropolitan University, Professor John Gabriel (Head of Department of Sociology and Applied Social Studies)
London South Bank University, Professor Tara Dean (Provost)
Loughborough University, Ms Carolyn Kenney (HR Partner)
LSE - London School of Economics and Political Science, Ms Ginny Pavey (Scholars at Risk Programme Administrator)
University of Manchester, Ms Joanne Jacobs (Senior International Officer)
Manchester Metropolitan University, Professor Jenny Watling (Pro Vice Chancellor, International)
Middlesex University London, Professor Kevin McDonald (Professor of Sociology and Head of Department of Criminology and Sociology)
Newcastle University, Dr Lewis Turner (Lecturer in International Politics of Gender)
Newman University, Birmingham, Professor Peter Childs (Pro Vice Chancellor Research and Scholarship)
University of Northampton, Ms Deborah Mattock (Director of Human Resources)
Northumbria University Newcastle, Mrs Vicky Petersen (Human Resources Manager)
University of Nottingham, Mr David Ouchterlonie (Associate Director, Global Engagement), Ms Connie Wan (Fellowships Manager)
Nottingham Trent University, Professor Cillian Ryan (Pro Vice-Chancellor International)
Open University, Professor Josie Fraser (Deputy Vice-Chancellor)
University of Oxford, Ms Helen Johnson (Senior Appointments Recruitment Manager), Professor Diego Sánchez-Ancochea (Head, Department of International Development), Ms Sue Morris (Recruitment Partner)
Oxford Brookes University, (Vacant)
University of Plymouth, Mr Gavin Douglas (University Registrar and Secretary)
University of Portsmouth, Dr Charles Leddy-Owen (Senior Lecturer in Sociology), Professor Jeremy Howells (Deputy Vice-Chancellor, Research, Innovation and External Relations)
Queen Mary, University of London, Professor Colin Grant (Vice Principal, International)
Queen Margaret University, Dr Richard Butt (Deputy Principal)
Queen's University of Belfast, Mr Alistair Stewart (Head of Public Engagement)
Ravensbourne University London, (Vacant)
University of Reading, Mr Paul Inman (Pro-Vice-Chancellor, International); Mr Marcus Dowse (Erasmus and Study Abroad Manager)
Regent's University London, (Vacant)
Robert Gordon University, Professor Nick Fyfe (Vice Principal for Research)
University of Roehampton, Dr Richard Keogh (Vice-Provost, Research and Knowledge Exchange)
Royal Central School of Speech and Drama, (Vacant)
Royal Holloway, University of London, Professor Tracy Bhamra (Senior Vice-Principal for Student and Staff Experience and Professor of Design for Sustainability)
Royal Veterinary College, Mrs Nina Davies (Director of International Engagement)
University of Salford, Dr Suryia Nayak (Senior Lecturer in Social Work)
University of Sheffield, Dr Malcolm Butler (Vice-President and Director of Global Engagement)
Sheffield Hallam University, Dr Jon Bridge (Senior Lecturer in Physical Geography)
SOAS, University of London, Mr Khadir Meer (Chief Operating Officer and Clerk to the Board of Trustees)
Solent University, Southampton, Professor Syamantak Bhattacharya (Pro Vice-Chancellor, Research and Knowledge Exchange), Dr Monkiz Khasreen (Course Leader, Architectural Design & Tech)
University of Southampton, Professor Jane Falkingham OBE (Vice President, International)
University of South Wales, Dr Cath Camps (Academic Subject Manager, Curriculum Design)
Staffordshire University, Mr Ian Blachford (Chief Operating Officer), Ms Paula Cottrell (Director of Human Resources & Organisational Development)
University of Strathclyde, Professor Douglas Brodie (Associate Principal, Social Inclusion), Louise R Virdee (Strategic Research & Knowledge Exchange Executive), Ciara McAvoy (PGR Studentships Officer)
University of Stirling, Professor Neville Wylie (Deputy Principal, International)
University of St Andrews, Professor Brad Mackay (Vice-Principal for International Strategy and External Relations), Ms Samantha Lister (Director, Global Office)
St George's, University of London, Mr Derek Baldwinson (Director of Quality and Partnerships)
University of Sunderland, Reverend Chris Howson (Chaplain)
University of Surrey, Professor Osama Khan (Pro-Vice-Chancellor, Education)
University of Sussex, Professor Mike Collyer (Professor of Geography)
Swansea University/Prifysgol Abertawe, Ms Sian Impey (Head, International Development Office)
Teesside University, Ms Maria Ditchburn (Strategy and Planning Manager)
UCA - University for the Creative Arts, Professor Victoria Kelley (Director of Research and Innovation)
UCL - University College London, Mr Richard Homer (Head of Global Mobility)
University of Ulster, (Vacant)
University of Warwick, Dr Rebecca Vipond (CDT & PGR Scholarships Manager), Nicola Ellis-Thomas (PGR Scholarship Officer)
Wellcome Sanger Institute, Dr Julia Wilson (Associate Director)
University of Westminster, Mr Steve Anderson (Student Funding & Scholarships Manager)
University of the West of England, Professor Amanda Coffey (Deputy Vice-Chancellor and Provost)
University of the West of Scotland, (Vacant)
University of Winchester, Ms Sarah-Louise Collins (Director of Widening Participation)
University of Wolverhampton, Ms Emma Bull (University Registrar)
University of Worcester, Ms Catherine Hyde (Head of International Experience)
Wrexham Glyndŵr University, Dr Aulay Mackenzie (Pro Vice-Chancellor, Partnerships – Home and International)
University of York, Ms Mary Haworth (Director of the Office of Philanthropic Partnerships and Alumni)
York St John University, Harriet de Bourg (Executive Assistant to the Vice Chancellor)